We are Recruiting for the 2022 All-STAR Game
Game Day is July 19, 2022!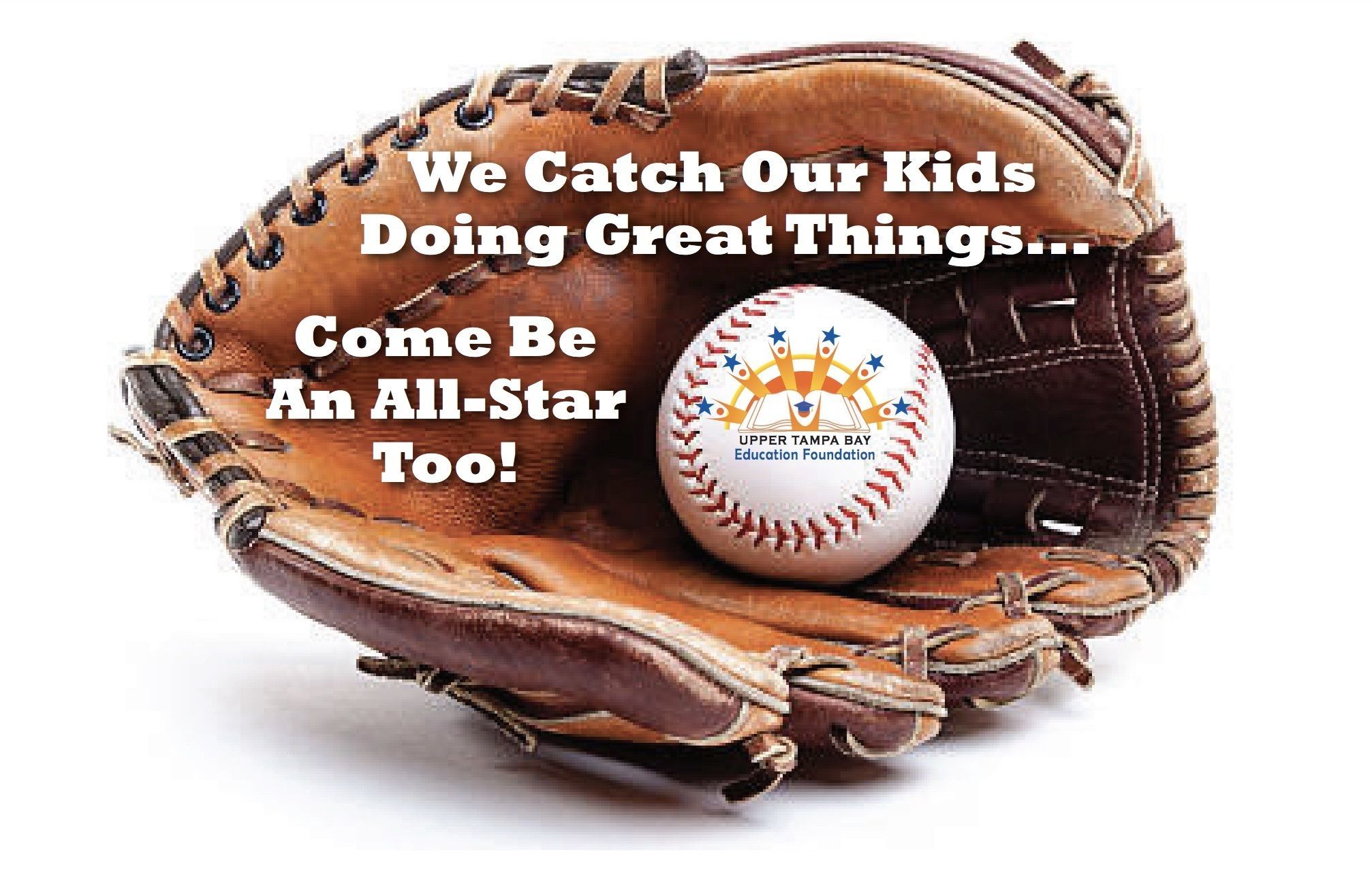 When you make plans to enjoy a meal and watch the MLB All-Star Game at a participating restaurant on July 19th, you fund a Community All-Star grant for education. Support local restaurant sponsors to fund $500 grants to reward students and support classroom projects for children in Kindergarten through 8th-grade.
If you can't come out for the fun, you can join the Community All-STARs in 30 seconds or less. Visit www.UTBEF.org/star-grants to be an All-Star.
Check Facebook @UTBEducationFoundation for more information
Thank you to our 2021-22 Community All-STARs
Alligator & Wildlife Discovery Center
Big Cat Rescue
City of Oldsmar
Huntington Learning Center - Palm Harber
Jack Willies
KallistoART
Microlumen
Nielsen
Rotary Club of Oldsmar
Shaluly Foundation Mastercut Run
Stealth Accounting
Top of the Bay Kiwanis
Upper Tampa Bay Chamber of Commerce
Your CBD Store
email: info@utbef.org
UTBEF is an ALL-VOLUNTEER organization. You can sponsor a school or support the program at utbef.org. We are looking for donations of all amounts.