Schools Served
UTBEF empowers students and teachers in northern Pinellas and northwestern Hillsborough counties through STAR grants and Scholarships. Specifically, we serve the following elementary, middle, and high schools in the Upper Tampa Bay area.
10 Elementary Schools
5 Middle Schools
5 High Schools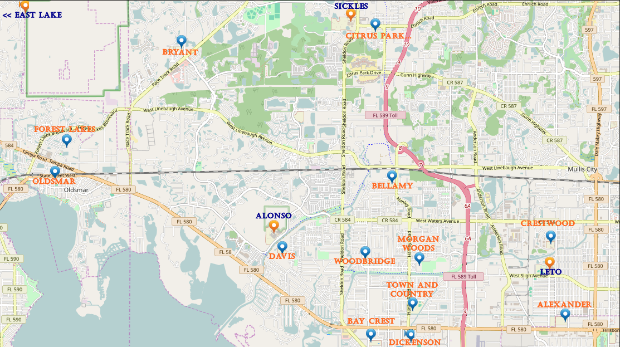 Of course, it's sometimes still necessary to come see us in person and we appreciate your visit. Stop by during regular office hours.