2nd Friday Street Festival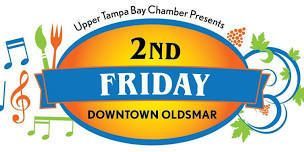 The Upper Tampa Bay Regional Chamber of Commerce presents a street festival the second Friday of the month from 6 to 10 p.m. along State Street in downtown Oldsmar.
Keeping it local, the street festival features local business vendors, craft vendors, food vendors, food trucks, a car show and live music. Proceeds from the bar will benefit The Holiday Sharing Fund and The Education Foundation.